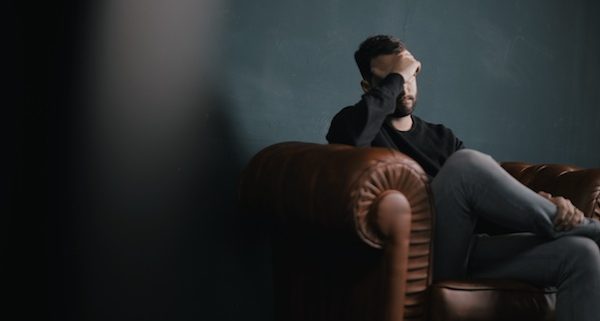 According to the NHS, Counselling is a therapy that allows people to talk about their problems and feelings and be listened to in a confidential and safe environment.
Cousellors are training to listen with empathy  – that is 'putting themselves in your shoes' – so that you can be helped to deal with your negatives feelings and problems.
What is counselling mainly used used for?
Counselling can be used to help with many different mental health conditions, including:
depression
anxiety
borderline personality disorder (BPD)
obsessive compulsive disorder (OCD)
post-traumatic stress disorder (PTSD)
long-term illnesses
eating disorders, such as anorexia and bulimia
drug misuse
How counselling can help you?
If you are overcome with issues that are causing you emotional pain or making you feel uncomfortable, counselling can help you deal with this.
It can provide a safe, confidential and dependable space for you to talk and explore feelings which are difficult. The counsellor will support you and respect your views. They usually don't give advice, but will help you get an insight into your negative feelings or problems, understand them better and work out a way forward.
Counselling can help with:
coping with bereavement or
cope with a relationship breakdown
cope with redundancy or work-related stress
explore issues such as sexual identity
deal with issues preventing you achieving your ambitions
deal with feelings of depression or sadness, and have a more positive outlook on life
deal with feelings of anxiety, helping you worry less about things
understand yourself and your problems better
feel more confident
develop a better understanding of other people's points of view
Sometimes when you start counselling, you can find it difficult to talk about painful feelings and, as this process starts you may feel worse initially. However with the help and support of your counsellor, you should gradually start to feel better.
In most cases, people need a number of visits or sessions before counselling starts to make a positive difference, so being committed to the process is essential to get the best results.
What should you expect from counselling?
A typical counselling session, will be where the counsellor encourages you to express your feelings and emotions. Through discussion the counsellor can help you get a better understanding of your feelings and thoughts and how they work, as well as encouraging & supporting you to find your own solutions to problems.
It can provide great relief to share your worries and fears with someone who respects, acknowledges your feelings and helps you reach a positive solution.
Counselling can take place:
face to face
individually or in a group
over the phone
by email
online
Counselling may be single sessions, as a short course of sessions over a few weeks or months, or sometimes lasts longer, maybe over several months or years.
Trusting your counsellor
A good counsellor will focus on you and listen and they will not judge or criticise you. They may help you find out about how you could deal with your problems, but they shouldn't tell you what to do.
Building a trusting and safe relationship with your counsellor is essential for counselling to be effective. If you feel that you and your counsellor aren't getting on, or that you're not getting the most out of your sessions, you should discuss this with them, or you can look for another counsellor.
Who provides counselling?
As counselling involves talking about sensitive issues and revealing personal thoughts and feelings, your counsellor should be experienced and professionally qualified.
Different healthcare professionals may be trained in counselling or qualified to provide psychological therapies. These include:
counsellors – trained to provide counselling to help you cope better with your life and any issues you have
clinical and counselling psychologists – healthcare professionals who specialise in assessing and treating mental health conditions using evidence-based psychological therapies
psychiatrists – qualified medical doctors who've received further training in diagnosing and treating mental health conditions
psychotherapists – similar to counsellors, but they've usually received more extensive training; they're also often qualified applied psychologists or psychiatrists
cognitive behavioural psychotherapists – may come from a variety of professional backgrounds and have received training in cognitive behaviour therapy; they should be registered and accredited with the British Association for Behavioural & Cognitive Psychotherapies (BABCP)
Availability
In 2010 the government announced plans to make psychological therapies widely available on the NHS. This is because they've been shown to be effective treatments for common mental health conditions. The programme is called Improving Access to Psychological Therapies (IAPT).
As a result of the IAPT programme, evidence-based psychological therapies can now be accessed through:
GP surgeries
the workplace – most workplaces now offer access to a counselling service, sometimes in-house but more often through an Employee Assistance Scheme
universities, schools and colleges – UK universities and many further education colleges provide an in-house counselling service for their students; school-based counselling is universal in Wales and Northern Ireland, but provision is more patchy throughout the rest of the UK
some voluntary and charitable organisations
IAPT services offer a range of psychological therapies, including individual and group-based therapy. While a group may seem a bit intimidating at first, many people find that once they've overcome this worry, they really benefit from sharing and meeting with other people.
If you're referred for counselling or another psychological therapy through the NHS, it will be free of charge. However, your choice of the type of therapy may be limited. If you have a preference for the type of therapy you receive, or the time or location of your appointments, you may choose to look for a private therapist.
If you decide to pay to see a private therapist, make sure they're qualified and you feel comfortable with them. The cost of private counselling can vary considerably. Depending on where you live, a session can cost between £10 and £70. Some therapists may be willing to adjust their fees in accordance with your income.
Many private counsellors offer an initial free session and concessionary rates for students, job seekers and those on low wages. You should ask about charges and agree a price before starting a course of counselling.
Charities and voluntary organisations
Some charities and voluntary organisations also offer counselling. These organisations usually specialise in a particular area, such as couples counselling, bereavement, or family guidance.
Charities that may offer counselling include:
You may also be able to access support groups through your local community, church, or social services.
How to find a qualified counsellor
Most reputable counsellors will be registered with a professional organisation that has been accredited by the Professional Standards Authority (PSA) (a government body), such as the British Association for Counselling and Psychotherapy (BACP) or The National Counselling Society.
Counselling and clinical psychologists must be registered with the Health & Care Professions Council (HCPC), and may also be chartered with The British Psychological Society (BPS). The British Association for Behavioural & Cognitive Psychotherapies (BABCP) maintains a list of accredited CBT practitioners.
Therapists registered with a professional association have met the PSA's high standards for governance, standard setting, education and training, information, management and complaints. They must also maintain high ethical and professional standards. This gives the public greater protection, and guarantees a minimum level of training and continuing professional development.
Attitudes to therapy
In 2014 the BACP carried out some research to find out more about people's attitudes towards counselling and psychotherapy. Some of the key findings included:
28% of people have consulted a counsellor or psychotherapist (up from 21% in 2010)
54% of respondents said that they, a family member, friend or work colleague have consulted a counsellor or psychotherapist
69% of people think the world would be a better place if people talked about their feelings more
Read more about the key findings of the BACP research (PDF, 134kb).
http://ciaramoorecounselling.co.uk/wp-content/uploads/2017/06/nik-shuliahin-251237.jpg
391
600
Ciara Moore
http://ciaramoorecounselling.co.uk/wp-content/uploads/2017/03/ciara-logo.png
Ciara Moore
2017-05-05 13:49:58
2017-06-05 14:09:52
Why Have Counselling?